A VR code unlocks additional VR training and features in the VirtualSpeech app. To get a code, you need to do one of the following:
Accessing the code
If you have access to the online portal, you can access your code in your Account section using this link.
If you don't have access to the online portal, you may receive your code from your manager or professor.
Please contact us if you are still unable to access your code.
---
Entering the code in VR
When you have a VR code, follow these instructions to unlock the VR content.
Start the VirtualSpeech app - you'll now be in a virtual main menu
Press the 'Enter Code' button shown below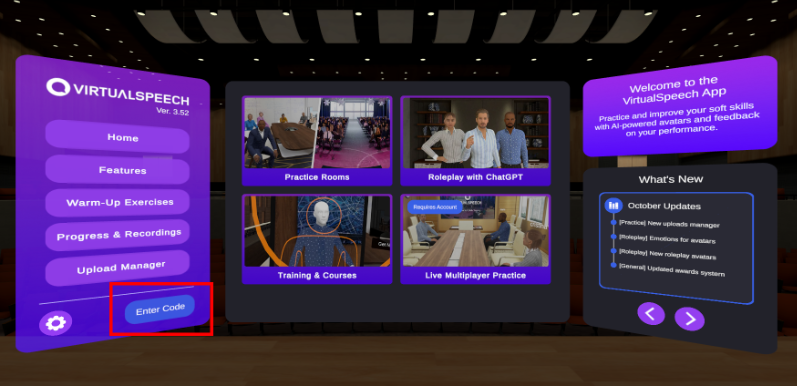 Enter your email address and code using the virtual keyboard
Press the submit button to unlock your VR content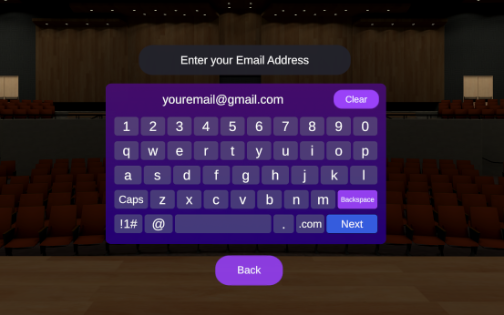 You can now access the VR content in the 'Training & Courses' section
Click on a course to download the content. Once downloaded, click the course again to access the content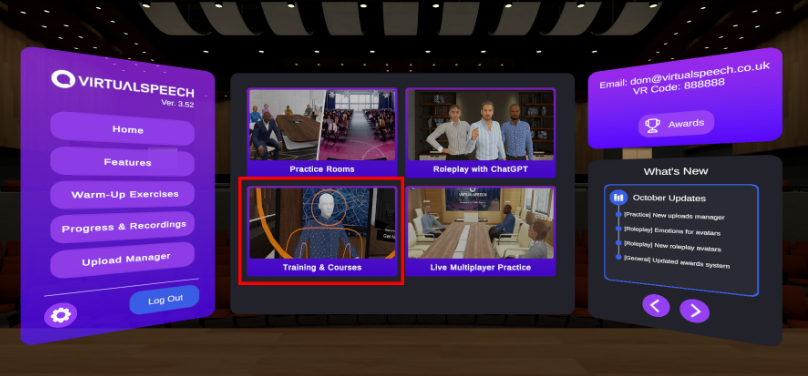 ---
Error messages:
If you receive the message "You have used all your codes" in VR after entering the code, you may have already entered the code on another VR headset or reinstalled the VirtualSpeech app. The codes are designed to be single-use. Please contact us and we'll add another use to your code.