Summary: Record the audio of your speech and save it so that you can listen back to it later. In all rooms with the Speech Analysis feature, you can record and save your speech.
---
Instructions
To start the recording, press the 'Start Analysis' button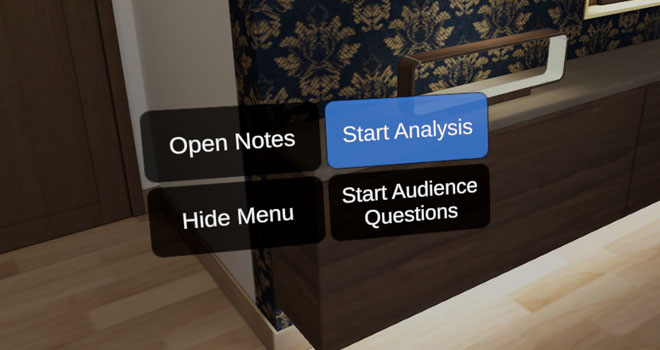 To stop the recording, press the 'Stop Analysis' button
Press the 'Save / Upload Speech Audio' button and follow the instructions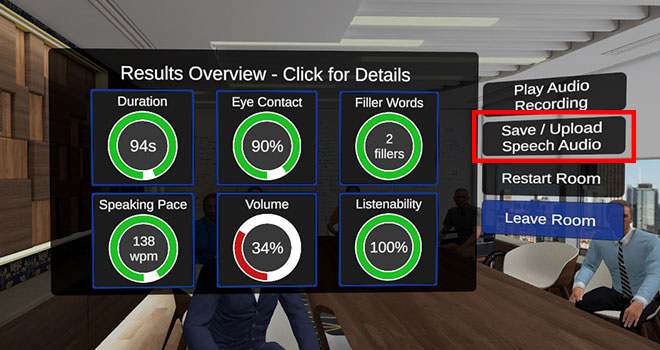 There are two ways to access the saved recordings:
In your VR headset, in the 'Progress & Recordings' room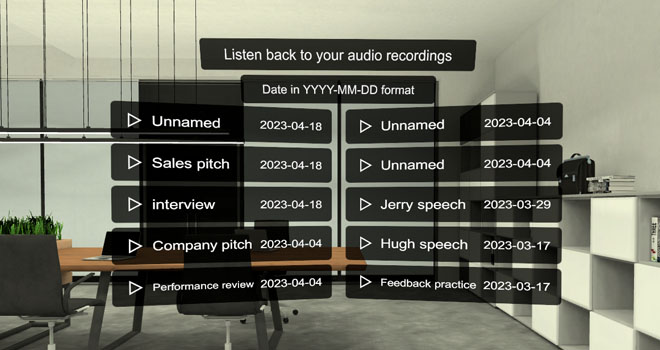 In your online portal (if you have access to it). You can find the results in the 'Menu' -> 'Results & Recordings' section.