Summary: Send your speech to the course admin (e.g. professor, manager, or trainer).
---
Demo of the feature
---
Instructions
This feature is available in rooms with speech analysis.
Follow the initial instructions in the Speech Analysis section.
After you have finished speaking, press the 'Stop Analysis' button, then the 'Save / Upload Speech Audio' button (highlighted in red below).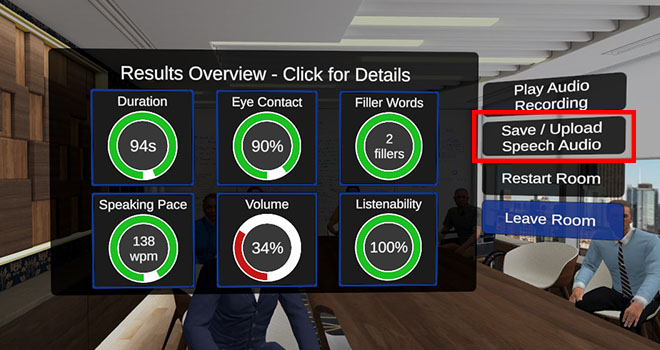 After pressing the button, name your speech or keep the default name as 'Unnamed'
To send your speech to your admin (e.g. lecturer, manager, or trainer), select the button on the right as shown below