Summary: Receive feedback on your speech while you deliver it and at the end. Note that in the 'Roleplay with AI' room, you can also receive AI feedback on the content of what you say.
---
Demo of the feature
Get feedback on the following:
Speaking pace
Eye contact
Listenability (see below for more on this)
Filler words used
Loudness
Body language
---
Instructions
This feature is unlocked when you have entered a VR code.
Make sure your VR headset is connected to the internet
Enter a room and press the 'Start Analysis' button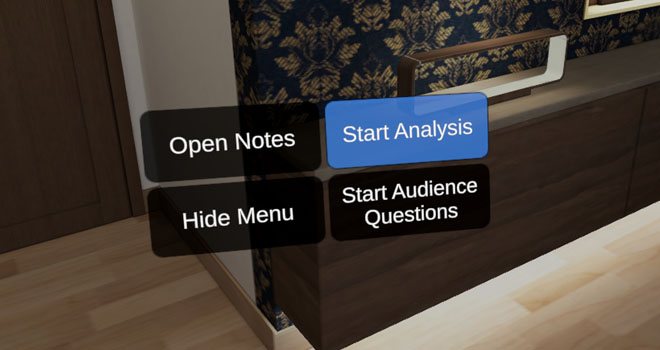 Read the instructions which are now displayed and press 'Begin' to start the analysis
Speak for 1 minute or more (the longer you speak, the more accurate the results are)
When you've finished your speech, press the 'Stop Analysis' button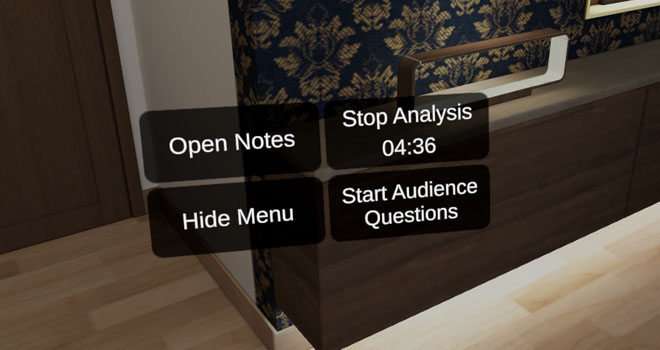 Your results will be shown to you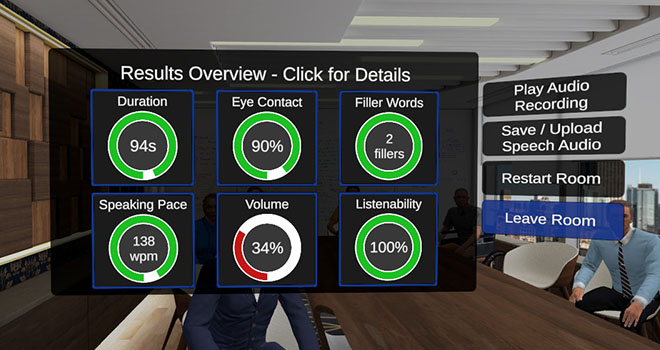 Your speech needs to be longer than 15 seconds for the analysis to be recorded and displayed in the 'Stats, Progress and Recordings' room.
About listenability score
Listenability scores can be interpreted as the following:
> 90: Very easy to listen to. Easily understood by an average 11-year-old student.
90–80: Easy to listen to. Conversational English for consumers.
80–70: Fairly easy to listen to.
70–60: Plain English. Easily understood by 13 to 15-year-old students.
60–50: Fairly difficult to listen to.
50–30: Difficult to listen to.
30–0: Very difficult to listen to. Best understood by university graduates.
Live feedback during your speech
Summary: Receive feedback on your speech as you deliver it. You'll see prompts in the virtual room if any areas of your delivery need to be improved.
---
Demo of the feature
---
Instructions
Press the 'Start Analysis' button
Tick the 'Show Live Feedback' button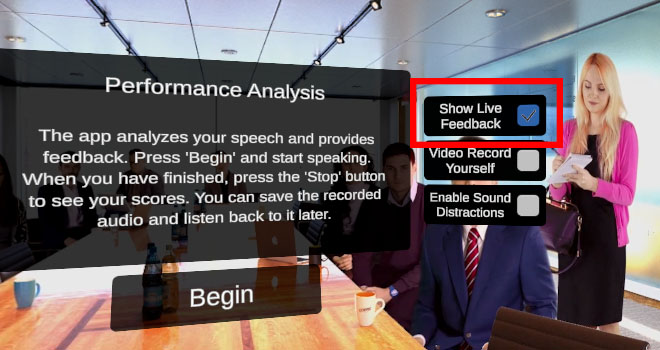 Deliver your presentation
You'll now receive feedback during your delivery
Live feedback currently provides feedback on:

Eye contact variety
Speaking pace
Volume of your delivery