Summary: Monitor learner progress, course modules and practice exercises completed, licenses used, and more.
In the 'Admin Overview' tab of the admin dashboard, you can monitor learner progress.
See modules and exercises completed, number of licenses used, last activity, and more.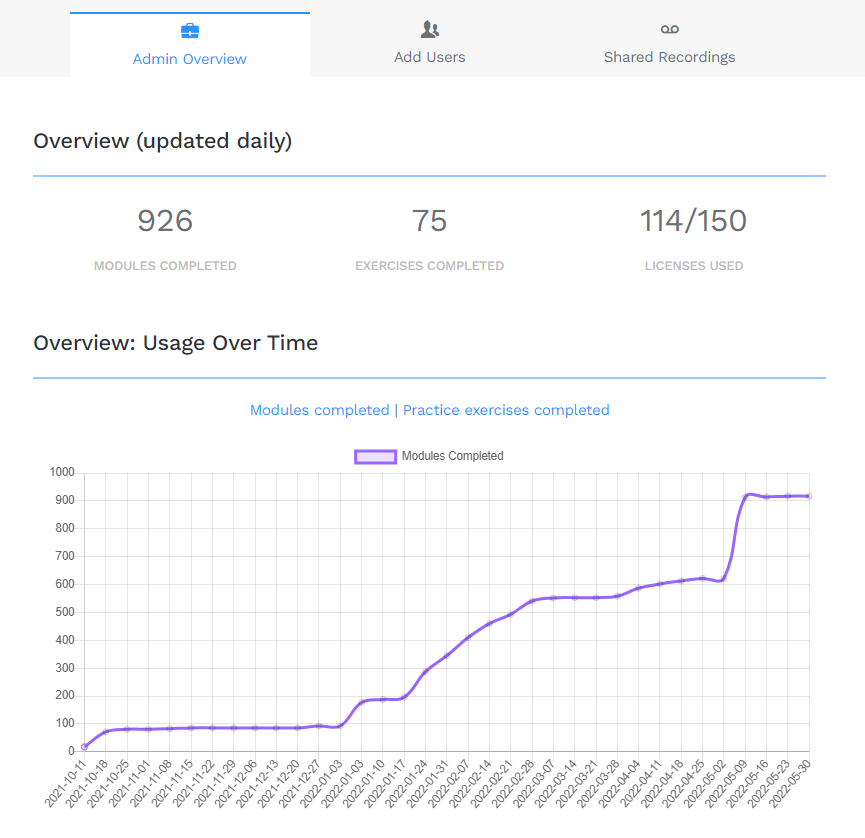 You can also monitor individual learner progress for individual courses.