Summary: Practice skills online or in virtual reality and receive feedback from your peers.
---
Demo of the feature in VR
---
Setup Instructions
Enter the 'Live Multiplayer Practice' room as shown below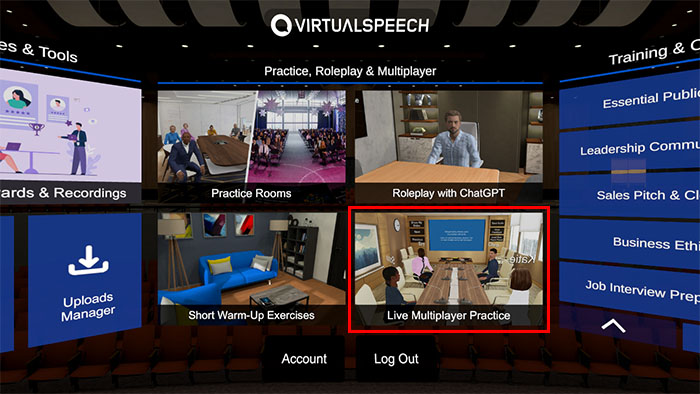 Each group needs an admin. If you are the admin, press 'Create Room'. If you are not the admin, press 'Join Room'.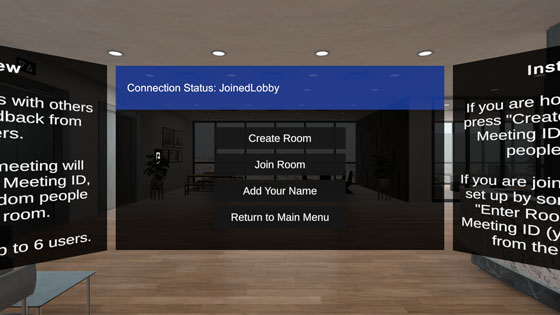 If you are the admin, create a Meeting ID (password). If you are not the admin, you need to get the Meeting ID from your admin. You can then enter this ID after pressing the 'Join Room' button, as shown above.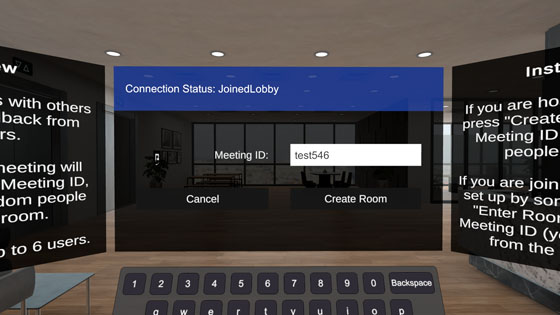 Once all the participants are in the lobby, the Admin can press the 'Start VR Scene' button. You will now all enter a meeting room together.
Participants can still join the session after the initial group has entered the multiplayer together, however, the initial group needs to still be in the first meeting room.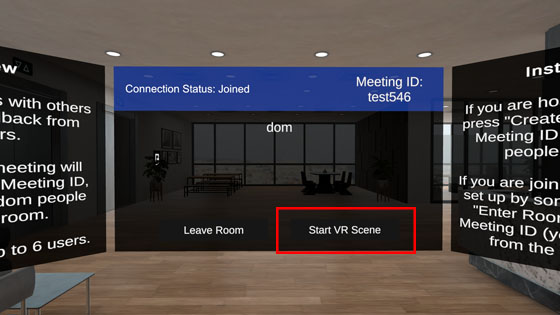 Notes
Group size
The maximum group size is 6.
Skills to practice
Presentation skills, difficult conversations, pitching, interviews, and more.
---
Organized practice sessions
Learn more and book a practice session.