Summary: Add your presentation slides to the VR app, so that you can practice delivering a presentation with them.
---
Demo of the feature
---
Instructions
If you don't have any slides to practice with, you can download one of our sample slide decks.
Enter your email address and app code
Upload a PDF version of your presentation slides using the form
Open the VirtualSpeech app
In the main menu, your slides will automatically download into the app
To change your slides within the app, use the 'Next' and 'Previous' buttons located around the presentation slides.
Note: Small fonts can be hard to read in VR - we recommend using 24 point font size as the minimum size.
---
Uploading multiple presentations to the app
If you have uploaded multiple presentations to the app, you can select which one to practice with.
Enter the 'Slides & Notes Manager' room from the main menu.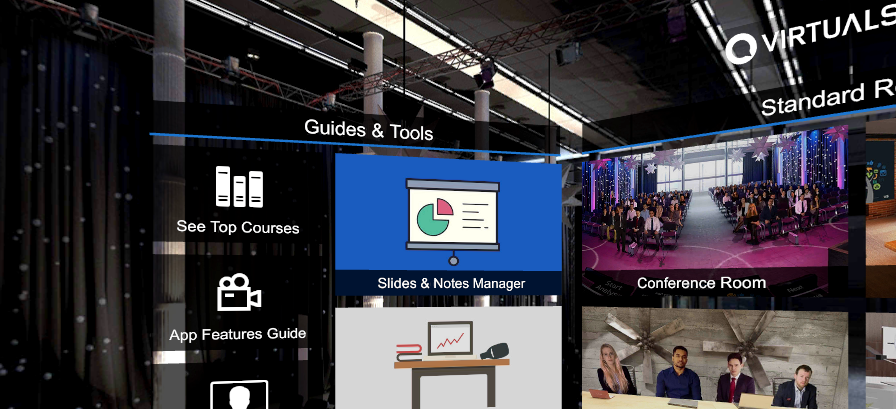 Press the 'Presentations' button and pick the presentation you want to practice with.
When you select a presentation, a preview image showing the first slide of that presentation is displayed.