Summary: Receive questions during your interview, speech, or communication. These questions can be AI-generated or uploaded by you.
---
AI-generated questions
Practice answering AI-generated questions on your pitch, interview, speech, and more. There are two types of AI-generated questions in the app.
1. Auto-generate questions based on what you say
AI scans the words of what you say (your transcript) and asks questions based on them.
To access this feature, press the Start Analysis button, and deliver a speech
When you have finished, press the 'Stop Analysis' button and your results will be displayed as shown below
Press the 'Ask AI Questions on My Speech' button below your results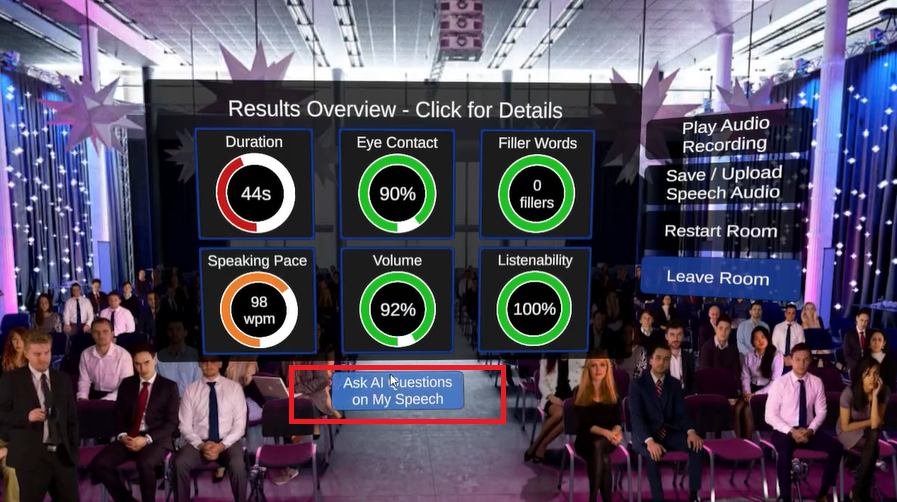 2. Enter the topic of your speech
Using the virtual keyboard, type the title or topic of your speech. AI-generated questions will be generated based on this.
To access this feature, press the 'Start Audience Questions' button in one of the Practice Rooms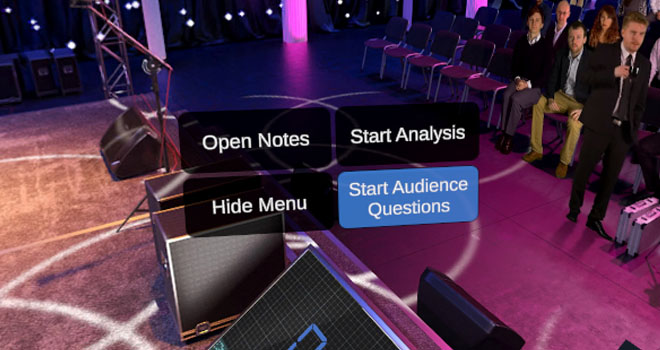 Enter the title of your speech, as shown below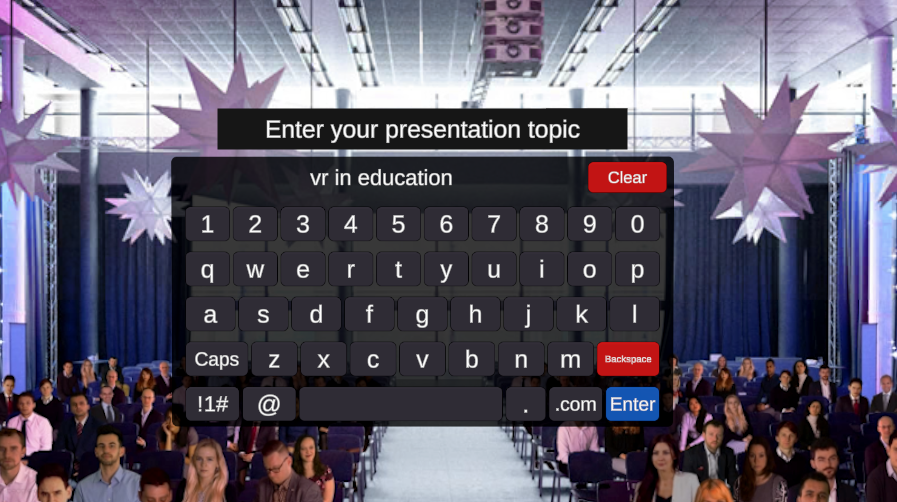 Press the 'Next Question' button to cycle through the questions
---
Uploaded questions
---
Instructions
(Optional) Record your audio questions [*]
Enter your email address and app code
Add your questions in audio (Mp3, Wav, or Ogg) or text format.
Open the VR app and your questions will download in the main menu
Enter a room and press the 'Custom Questions' button
Use the "Next Question" button to go to the next question
[*] You can record questions using our free voice recorder: Online Voice Recorder